Handmade gifts are the best!!!!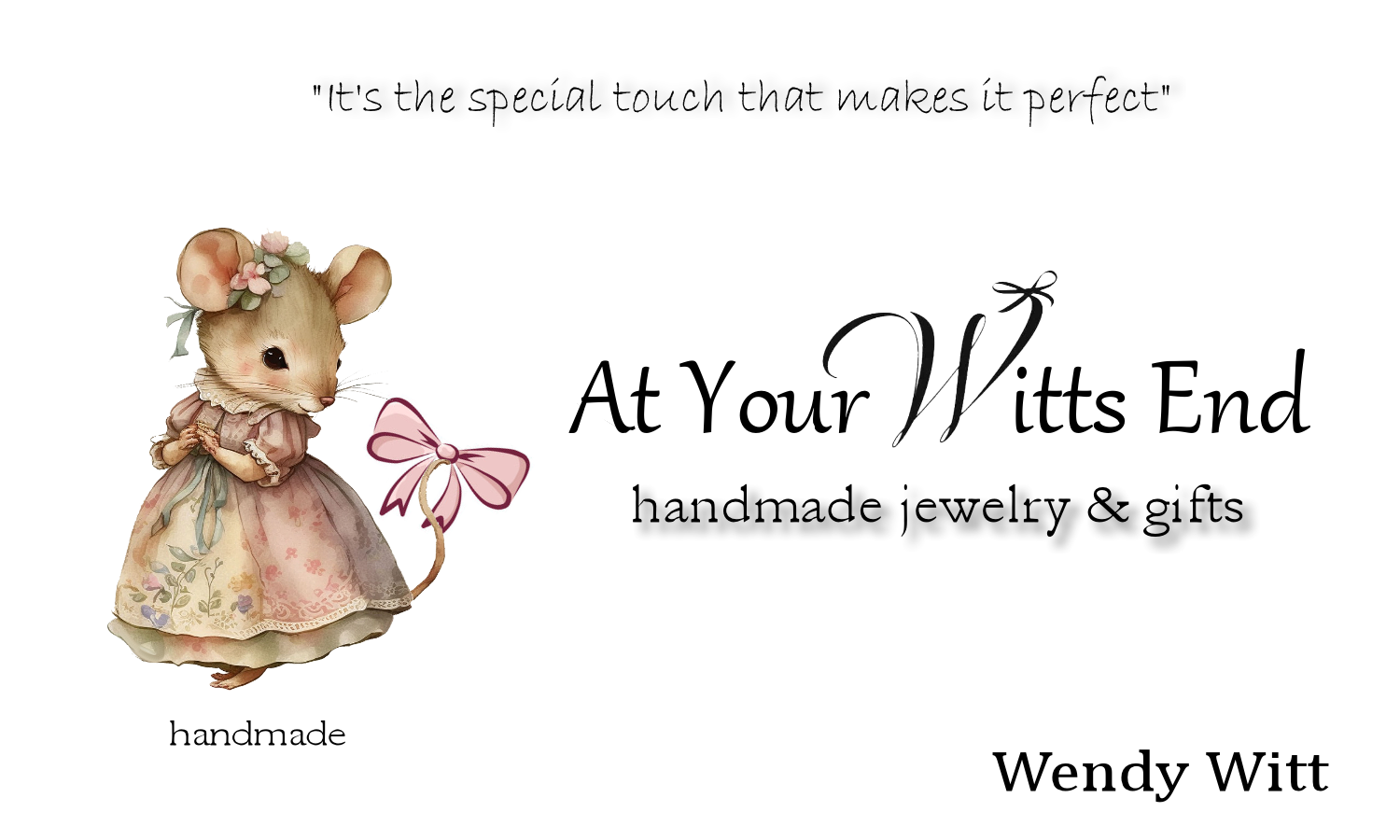 All gifts will arrive in a nice box with ribbon ready for giving!
Handmade gifts with a personal touch
Your special gift is waiting for you....
At Your Witts End is a beautfiul gift shop filled with handmade lovely jewelry, cozy afaghans, beautfiul home decor, cute toys for children and pets, wonderful holiday decorations and more.
All items are designed by Wendy Witt and each piece is handcrafted with love, uniquely designed and placed in a nice giftbox with a pretty ribbon all ready for you to give to that special someone, even if it's yourself!
Our specialty is creating gifts that will inspire, comfort, show support and bring a smile to those who are struggling with cancer, illnesses, depression or just need a little pick me up. We even offer customized stamped charms and gift messages to give your gift that 'special touch'.
Need some gift ideas?
GIFTS FOR HER ideas!!
GIFTS FOR THE ELDERLY ideas!